About John Neill Painting
Philadelphia and The Main Line's premier residential painting company
To provide an exceptional experience that includes quality craftsmanship with special attention to detail and professional customer service with a personal touch. Our goal is to establish life-long relationships with all our customers, helping them to maintain and beautify their homes for years to come.
Family owned and operated since its inception, John Neill Painting & Decorating was established in 1975 in response to a need for a high quality residential painting contractor in Philadelphia's Main Line. We are known for providing professional craftsmanship with a personal touch, and The Sign of Craftsmanship® is more than just our tagline, it is a way of life. With our expanded services, we can handle all of your home maintenance and decorating needs, and have set ourselves apart as Main Line Philadelphia's premier full-service painting company.
Read John's full start up story here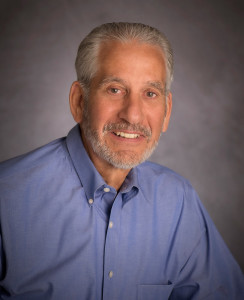 Our focus is on providing lifelong careers for all of our employees, enabling them to support their families while working in a field that they love. Our Craftsmen have an average of twenty years experience, and many of our Foremen have been with us for ten years or more. With ongoing training and education, they possess extensive product knowledge and exceptional application techniques. Coupled with excellent customer service skills, this enables them to deliver the "John Neill Painting Experience" with every project they complete.
The most important aspect of any painting project is the preparation. Extensive cleaning, sanding, puttying and caulking are performed prior to painting. Our crews carry company owned vacuum cleaners and cleaning supplies to guarantee that work areas are kept clean. The same Foreman is present at every phase of your project and will be available to you to ensure the work is completed to your full satisfaction.
We offer free estimates and service all of the Main Line and surrounding areas including; Ardmore, Bala Cynwyd, Berwyn, Bryn Mawr, Chesterbrook, Chestnut Hill, Gladwyne, Haverford, Jenkintown, King of Prussia, Malvern, Merion, Narberth, Newtown Square, Penn Valley, Paoli, Penn Wynne, Radnor, Strafford, Villanova, Wayne, and Wynnewood.
Introduce Yourself to the
John Neill Painting Experience
https://johnneillpainting.com/wp-content/uploads/2015/08/Best-Of-Header2015.jpg
900
1500
MichaelAlbany
https://johnneillpainting.com/wp-content/uploads/2015/08/Logo-bannerfinal-917.png
MichaelAlbany
2016-06-27 12:03:58
2017-08-07 20:35:20
John Neill Painting & Decorating Voted "Reader's Choice" as the Best Painting Company for 14 consecutive years
https://johnneillpainting.com/wp-content/uploads/2015/08/ssa_color_highres_jpeg_2013-216x300.jpg
300
216
MichaelAlbany
https://johnneillpainting.com/wp-content/uploads/2015/08/Logo-bannerfinal-917.png
MichaelAlbany
2016-06-27 11:53:47
2016-06-27 11:53:47
John Neill Painting Earns Esteemed 2013 Angie's List Super Service Award
https://johnneillpainting.com/wp-content/uploads/2015/08/pipp2010.jpg
149
200
MichaelAlbany
https://johnneillpainting.com/wp-content/uploads/2015/08/Logo-bannerfinal-917.png
MichaelAlbany
2016-06-27 11:51:51
2016-06-27 11:54:16
John Neill Painting & Decorating Wins Picture It Painted Professionally (PIPP) Award
Call today to discover the award-winning craftsmanship with a personal touch
that's all a part of the John Neill Painting Experience.
In recognition of our gratitude, John Neill Painting & Decorating is always looking for opportunities to give back to the communities that have helped make our company what it is today. If your local church, synagogue, school, or other non-profit organization is in need of work, please complete and submit a project request form.
Click HERE to fill out the and submit the request form.
What we have done so far…
Narberth Food Bank 
Operated by a core of dedicated local volunteers, the Narberth Food Bank provides food and toiletries to help supplement supplies for those in need in Lower Merion Township.  We, at John Neill Painting, have made a commitment to make regular donations to help those in our community who rely on the food bank to feed their families. If you would like to learn more or make a donation, please visit http://narberthcommunityfoodbank.org/.
Ronald McDonald House – Philadelphia
Established in Philadelphia in 1974, the Ronald McDonald House now has nearly 300 locations worldwide serving the families of sick children receiving medical treatment at nearby hospitals. The mission of the organization is to create a community of comfort and hope for families of seriously ill children by providing a home away from home.
A few weeks before Thanksgiving, we completed our Fall Charity Project at the Chestnut Street House, which is equipped with 45 private guest rooms. While many of the areas of the house have a bright and cheery feel to lift the spirits of the children and their families, the Board Room was in dire need of a paint job. A crew of John Neill Painting employees volunteered their time on a Saturday to give the room a much-needed update. We received several calls that following week from regular customers who also sit on the board about the amazing transformation. A special thank you to Benjamin Moore as well for providing the paint.
Trevor's Place
On a cold December night in 1983, 11-year-old Trevor Ferrell saw a TV newscast about people living on the streets. Those images stirred a compassion deep within Trevor and he pleaded with his parents to take him to downtown Philadelphia so he could give his blanket and pillow to the first homeless person he met.  In ensuing weeks, with the help of family, classmates and neighbors, Trevor made nightly trips into Philadelphia to distribute food, clothing and blankets to the needy.  Through hundreds of generous citizens and businesses, this little "campaign" soon grew into places to stay and an entire array of services.
The dream and compassion of one small boy has taken on a life of its own and become an integral part of the vital services offered to the estimated 24,000 homeless of Philadelphia.  Since its humble beginnings, the Campaign has grown in its approach and sophistication to how best enable the homeless to regain self-sufficiency.
With the spirit of Thanksgiving in the air, we were honored to be included in revitalizing Trevor's Place, a shelter for women and children in downtown Philadelphia, in conjunction with Benjamin Moore and the PDCA (Painting and Decorating Contractors of America). Over the course of three days, we painted common spaces throughout the shelter including the entry and halls, offices, and common rooms.  A fresh and vibrant color palate was selected by Benjamin Moore, who also supplied the paint.
 "We had a great three days. Everything we set out to accomplish is cleaned up and completed on time! We had over thirty painters on the job and some carpenters. I believe the folks at Trevor's Place really appreciated the fact that we enhanced the look of their facility and addressed some of the pressing needs to make their facility look better. I wanted to thank everyone involved who participated. I want to especially thank John and David Neill for making things go smooth and especially for the guys who gave up their weekend to volunteer their own time for a good cause." 
Thanks,
Joe Feeney
Commercial Sales Representative
Benjamin Moore
Narberth Boys Basketball League
We are proud to be a sponsor of one of the most well-known and longest running summer leagues in the Main Line area. My youngest son, Sulaiman Neill, is the head coach of the John Neill Painting team, and we are all looking forward to an exciting season ahead. If you're in the area and a fan of basketball, please come join us in the stands.
Radnor A Better Chance House
Radnor A Better Chance is one of many community schools in the National A Better Chance program, which identifies and recruits academically talented and motivated students of color from disadvantaged school districts and places them in outstanding public, independent and private high schools across the United States. Radnor A Better Chance students live in a group home setting, attend Radnor High School and are in an advanced college prep curriculum.
This fall, we donated our time and services to paint the exterior of the 100-year old Victorian home in which the students reside in the center of Wayne. After a thorough pressure cleaning, we spent a Saturday in October repainting all of the trim white, the corbels and front door a beautiful, rustic red called "Copper Mine" by Benjamin Moore and the porch floor a rich brown.
"On behalf of the board, students and staff of Radnor A Better Chance, I would like to thank you for your generosity (once again). Your staff returned to our ABC house to repaint the porch floor and it looks amazing. It is the kindness of business owners like you that keep our organization afloat after 39 years in Radnor. Our sincere thanks. " – Melissa Schorr, Board President
"Radnor A Better Chance would like to thank you and your staff for spending your Saturday preparing and painting the ABC house. Being a non profit this was not something we could budget for at this time. The house looks wonderful. You have made a difference to our scholars and staff who call this their home away from home. " – Florence Hubert, Board President
"Your crew did a wonderful job on the house. As a member of the Radnor ABC Board, I am grateful for your community spirit and a great painting job!"  – Pam Blittersdorf
St. Malachy Parish
St. Malachy Parish consists of a church and school established in 1850 at the edge of the city limits. Now known as a "beacon of hope" in North Philadelphia, they welcome all people from the surrounding community. The school provides a family-oriented environment that encourages academic excellence while fostering an awareness to our human connection, to our God, and to our global community. This Spring, we volunteered our services to repaint the ceilings in the school hallway.
"I cannot thank you enough for allowing St. Malachy to participate in your "In The Community" program. The donation of time, labor and skill of your crew of painters is invaluable. Our teachers were happily surprised with the newly painted school hall ceiling and two of the students said the hall looked "awesome!" I couldn't agree more. Your company and employees have certainly given back to the community and our mission at St. Malachy School. We are extremely grateful." – Reverend Monsignor Kevin C. Lawrence, Pastor
Laurel House 
The Laurel House is a domestic violence agency/safe house serving individuals and families throughout Montgomery County. This summer we have teamed up with the local chapter of A.S.I.D. (American Society of Interior Designers) to help with the complete renovation of their primary location. Over the course of the next few months, we will provide all of the painting services needed to assist in the creation of a safe and welcoming environment for all who seek help and shelter there.
Agnes Irwin Spring Market
This past spring we were contacted to help with the staging for the first Agnes Irwin Spring Market. We purchased and installed all of the latticework to separate each of the vendor stations, creating backdrops on which their products could be displayed. Over forty vendors participated in this successful weekend of shopping, with all of the proceeds benefiting the school fundraising efforts.
Bryn Mawr Film Institute
The Bryn Mawr Film Institute is a non-profit community theater founded in 2002. The goal of the theater is to provide an opportunity for learning and sharing within the community through diverse films. In the winter of 2008, we donated our time and services to BMFI to paint the newly renovated arcade and entrance areas into the theater.
Main Line Night School 
Main Line School Night is a non-profit organization committed to providing affordable continuing education classes to adults. Their mission is to enhance and stimulate personal growth and enrichment within the individual, thus enhancing the community as well. During the winter of 2007, we painted the interior of the Creutzberg Center, the main building where classes are held.
"Please accept the heartfelt thanks of the board, staff and students of Main Line Night School for your kind contribution of painting work. Everyone who comes into the Creutzburg Center raves about how wonderful it looks – the building is truly the showcase it was meant to be."
Haverford Friends Schools
At the Haverford Friends School, we painted one of the stairwells white to set the backdrop as a blank canvas on which the students created their very own rain forest mural. We also donated all of the supplies needed, including John Neill Painting t-shirts for each participant, to protect their clothes while creatingtheir masterpiece.