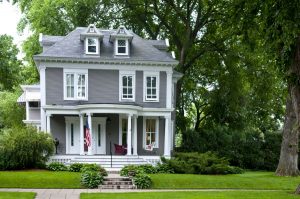 Do you know how to choose a professional painting contractor? When choosing your contractor, it is important to keep in mind that choosing the painting company with the lowest bid is not always in your best interest. Quality matters. So, you'll want to note how much attention your potential paint contractor pays to the details of the job. Here are some great tips to help you know how to choose a professional painting contractor.
Determine the areas of your home that need to be painted, paying particular attention to details such as trim, doors, etc.
Choose your colors; this may determine the number of coats of paint needed, which can then affect the overall cost.
Ask family, friends, etc. who they recommend and/or research local painting contractors.
Schedule an appointment for an estimate (ask if it will be free or if there is a charge).
Note the Estimator's arrival time and overall cleanliness of his vehicle. This is a crucial indicator in what can be expected from the company you choose.
Go over the specifics of all areas and details of your home that you want included in the estimate. On all estimates you schedule, be sure to include the same specifications, i.e. – number of coats of paint, prep work, etc. to ensure a clear comparison.
Don't be afraid to ask questions of the Estimator.
Ask for references.
Visit their website to see samples of their work.
Once you have received your estimate
Make sure the final estimate is clear and includes all the work you requested.
Ask how long the project will take.
Ask what you have to do to prepare beforehand.
Ask about the payment schedule.
Ask about when the project can be scheduled.
Ask about warranties.
Ask about particular products they might recommend for your project.
Ask about the prep work that is performed before the actual painting is done. The key to a long-lasting and beautiful paint job is in the preparation.
Determine your comfort level with each company you met with; keep in mind that they will be in or around your house for at least one week.
Remember, if your goal is to receive a top quality paint job that will endure, choose the company that meets all your criteria, and not necessarily the one with the lowest bid.
At John Neill Painting and Decorating, we serve the greater Philadelphia area and The Main Line. If you are in need of quality painting, look no further and give John Neill Painting a call at (610) 664-5555.
---